Connect to the server with the IP: play.datpixel.net
Hey everyone,
I am please to announce that our new Towny updates are finally live! This update mainly focuses on crucial economy updates, all new mob arenas and kits, and and finally the return of towny wars. Let's get into the main details!
Towny Mob Arena:
A huge revamp has took place for Mob Arena. To start off, we have included fully custom guns and brand new maps built by yours truly, Plutoren. One major arena we have added is Area-51. This will be a collector gamemode where you dodge each wave one by one, and try to mine wool blocks as quickly as possible. When you have several of all 8 wool colors, climb the side tower to convert your hard earned wool into diamonds at the beacon located at the bridge. Lastly, convert your diamonds into spawners by climbing a central tower and clicking a diamond block.
Notice:
To use this feature you must have purchased the
Premium Mob Arena Kits
via our web store. You will be able to win various...
Hello,
[UPDATE]: We're back online!
We are aware the DatPixel network is currently offline. It appears a switch at the datacenter our servers are hosted at has went offline, therefore causing mass-disconnect to all our core machines. We are working with the datacenter to resolve this as quickly as possible.
Switch = a fancy term for what you connect all the physical machines in a datacenter together to allow cross communication
Thanks guys for understanding!
~ Steven
Hi everyone,

So we're about to release our new voting crate soon, accessible via /vote (can also use /getad). This crate will be entirely free, and there's no daily limit to how many times a day you can use this crate. All you have to do to obtain these crates is watch a 30 second ad.

However, we need your ideas for what you'd like to see included in it! So far we have spawners, money, claimblocks, and random chances at getting donor ranks like Sponsor and Grand.

If you have an idea, you may use this format:
Server (towny/roleplay):
Your idea:
Why:

That's it! Looking forward to everyone's responses!
~ Steven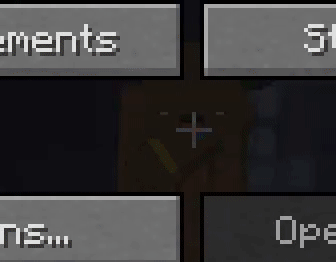 DatPixel originally started out as a basic survival, vanilla, role-play server. It was awesome, you could play with your friends, enjoy Minecraft's practicalities, and use your imagination endlessly. Time continues to pass, and well, we now have a very diverse community.

Towny
After a long awaited release of DatPixel's second ever survival server, it's finally coming. Sunday, 2PM EST, it will be accessible to everyone, publicly.

This server is going to be quite different then DatPixel's theme and current servers, including staff, rules, and community. Towny is a complex game mode for competitive play, based upon a stable economy, jobs, and creating the best capital. This won't be average vanilla role play like our current, or the basic of just building. You must strive, you must succeed, you must become the best town, nation, there is.

You may ask yourself... Why is this survival? It's still the basics behind regular survival, but jobs, based economy, nations/towns, and...
Hey everyone,
I ran a small poll on Survival today where we gauged the interests of what new servers or gametypes you want to see on the network. The winning results:
Economy survival (52% voted)
Skywars (42% voted)
HCF (3% voted)
Skyblock revamp (3% voted)
And that's a winner for economy survival and skywars! Skywars will basically be more of a reboot from our past skywars setup, with the major changes being teamed skywars, spectating, parties, chest refilling, massively improved kits, map voting, etc. We'll be sure to make it insanely additive and fun as it always was
As for economy survival, as the name suggests it is your oldschool SMP survival server with Towny, jobs, player markets, and everything you'd come to expect from an economy survival server. As a past owner of a survival server for nearly 2 years (2011-2013) we'd be sure to make it an awesome experience.
This would essentially be a secondary Survival server on our network, when you...
Hi everyone,
About two weeks ago, we released our newly-revamped Prison 2.0. Just like any new server release, there are bound to be some bugs or missing features you guys want. Throughout the first week of prison being launched we've done our best to fix any bugs that players came across and we continue to look for various feedback/feature requests you guys have.
We want to make Prison the best it can be, and with your help we can get there. Throughout this next week we have the following features planned to be implemented:
All new token enchant system with 15+ enchantments including armor enchants and sword enchants
/tags with over 25+ selections
Slot machines (maybe)
Drugs (you farm these at your plot and sell them)

Auto events, like KoTH and OITC
If you have any feature requets, or bugs you would like fixed, please post a reply below!

Congradulations Cwen on winning the 6th Gen iPod Touch giveaway!
I look forward to your...

Prison reset:
Yes, that's right! Our long awaited OP Prison reset is almost here! We have been hard at work on this reset for nearly 4 months and it is near perfection. This new revamped prison offers 33+ mines (+5 donor), a fully fresh and custom tokens system with plenty of enchantments, and dozens of game enhancing features you will love such as:
Free flight throughout the prison
24/7 night vision throughout, giving a moody and space themed look
All new and revamped tokens system + crates system
Extensive in-game item shop
Gangs /gang
Auto selling + auto smelting
All new vote party system
Entirely new core
Custom builds for each and every mine
New and revamped donor perks + kits
Efficiency 25 pick upon joining
Progressively earn more tokens the more you mine (1 token per 50 blocks)
Earn tokens through vote keys, events and mining
Pickaxe upgrading via tokens
Massive plotworld
Rich, feature-packed experience
All...
Hello everyone,
I would like to give a warm welcome to
@CookieMinester
back as part of our management team. He will assist in gamemode creation, server advertisements, and general server administration. Please give him a warm welcome!
Secondly we would like to give a farewell to irLaz, we thank him for his tremendous service and work. Unfortunately, one of his main ideas was removing all servers from the network, resetting survival, and rebranding the network. I did not see this as acceptable and as a result he has resigned.
Lastly, as many of you are well aware by now, our new rank King+ is now officially released and is our highest quality package yet. This package won't last long though! It is only avaliable until
August 6th, 2016
.
That's all for now. Please be sure to give CookieMinester a warm welcome back if you see him on the network!
~ Steven
The Staff Applications subforum has disabled replies for non-staff members. This is to keep others from necroposting or influencing other's posts on what they should(n't) do.
The section is only to be used to communicate applications between the applicant and staff. Members will still be able to view and rate the application through the post ratings, though won't be able to reply.

We're always working on ways to improve the overall experience on DatPixel and believe this is a step in the right direction.
Hello everyone,

I'd just like to apologize for anyone affected by the temp 10 min bans with our new anticheat. Everyone that was tempbanned banned is now unbanned and we have disabled auto-banning all together.

~ Steven